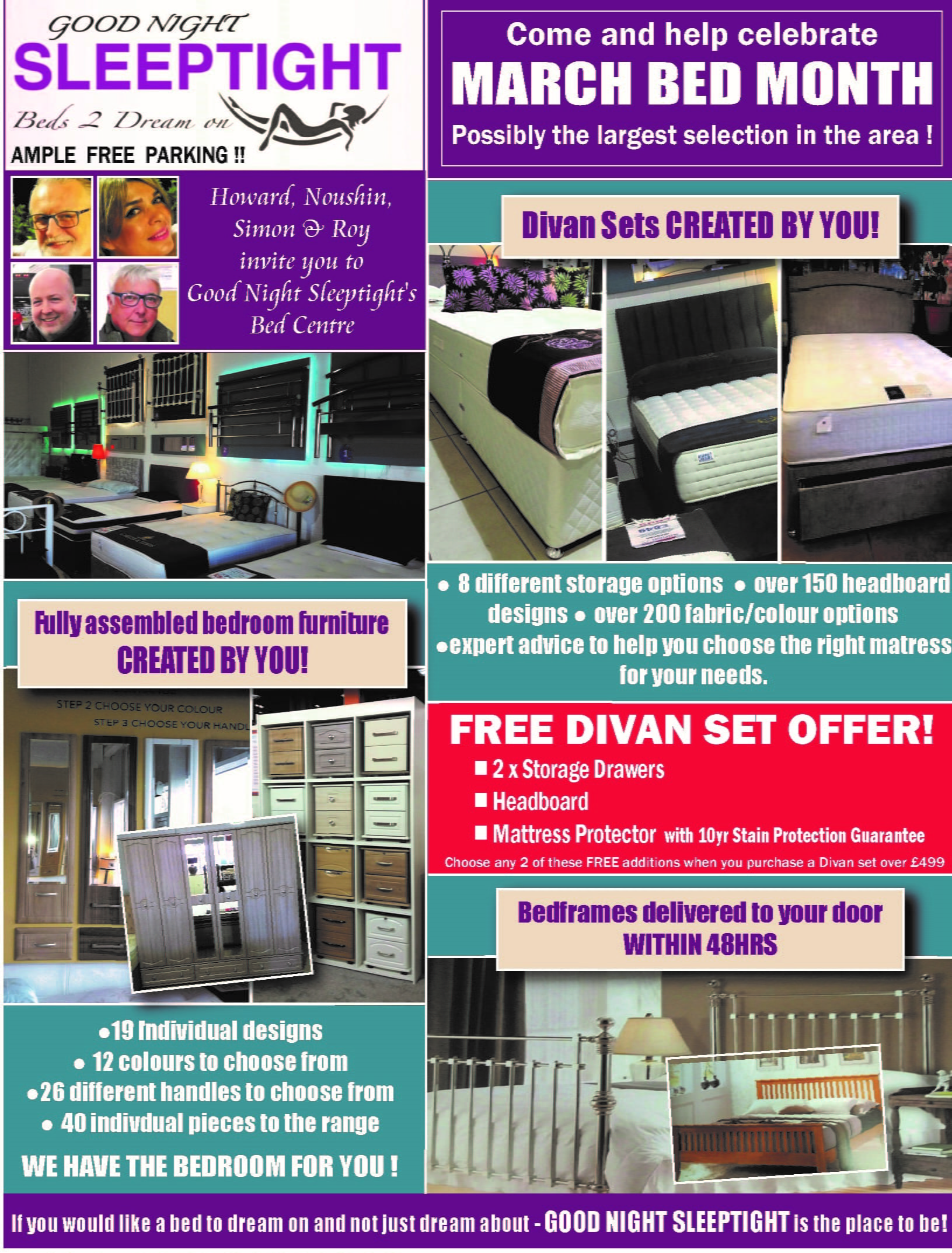 MARCH BED MONTH NOW ON at Good Night-Sleeptight. Visit one of our bed centres today for great quality products at affordable prices.
A vast choice awaits you in Store.
Divan sets, Single Beds, Double Beds, Small Double Beds, King Size Beds And Super King Beds. All our Beds come with a choice of colours, storage options, including Ottomans.
Metal Frame Beds, Wooden Frame Beds and Fabric Frame Beds.
Find our bed centres